Kristin E. Scully |  Phone: (813) 254-0156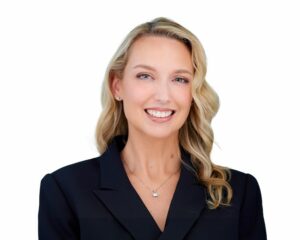 Kristin E. Scully joined Kirkner Family Law Group, P.A. in 2017 and focuses her practice on all issues relating to marital and family law, including divorce, paternity, child custody,alimony, and post-judgment enforcement and modification. Kristin also serves as a Guardian ad Litem in family law cases.
Kristin graduated cum laude from the University of South Florida where she received her bachelor's degree in criminology with a minor in psychology. Kristin earned her law degree from Stetson University College of Law. During law school, Kristin served as a guardian ad litem for abused, abandoned, and neglected children in Pinellas and Pasco counties. Her service earned her the William F. Blews Pro Bono Service Award. While in law school, Kristin clerked for a law firm in Tampa that practiced in the areas of bankruptcy, personal injury, consumer protection, and family law. After becoming admitted to the Florida Bar, Kristin began her legal career at the same law firm and gained valuable knowledge and experience in issues related to divorce, paternity, timesharing, child support, and alimony.
Kristin has served as a member of the Children's Issues Committee and the Support Issues Committee for the Family Law Section of the Florida Bar since 2019. Most recently, Kristin was appointed to the Ad Hoc Guardian ad Litem Committee and Rules and Forms Committee for the Family Law Section of the Florida Bar. Additionally, Kristin is a member of the Marital and Family Law Executive Council for the Hillsborough County Bar Association.
Kristin enjoys traveling, boating, college football, and spending time with her husband, Ryan, and their three sons, Landon, Brayden, and Logan.
Competence. Experience. Professionalism.
Rely on our experience and professional commitment to effectively handle your situation. For more information or to schedule an appointment, Call us at (813) 254-0156 or simply complete our convenient online form.