Tampa Military Divorce Attorneys
Providing clients with experienced counsel well-versed in military divorce.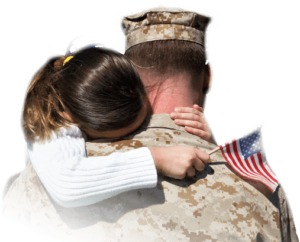 We understand the unique difficulties faced by military families. Kristin Kirkner's experience as a family law attorney as well as her experience as a military spouse make her particularly well suited to help the firm's clients—whether a service member, spouse or former spouse—deal with complex matters in a divorce involving a service member. Whether active or retired, or a member of the National Guard or reserves, no matter where you are located in the world, we can assist you with your legal situation via webcam, phone or email.
Divorces, by their very nature, are stressful, traumatic, and at times, difficult. A divorce involving an active or retired service member can be even more trying. Some of the differences from a civilian divorce include the following: Adherence to military rules and regulations, process service and residency requirements.
Adherence to military rules and regulations—Both federal and state laws can apply in a military divorce. Federal law dictates division of military pension and certain family support orders while state law mandates other military divorce matters. Perhaps most notably, the Servicemembers Civil Relief Act (SCRA) affords various rights and protections to military men and women in lawsuits, including divorces, to allow them to "devote their entire energy to the defense needs of the Nation. 
If you are seeking divorce from your spouse in active service, your spouse must be served in person. You can request that military personnel serve your spouse, but your spouse must consent to that service. If he or she does not consent, you can request the court appoint an officer of the court to serve the papers unless your spouse is serving on a ship or shore installation or in a foreign country. 
Generally, a person must reside in Florida for at least six months prior to filing for divorce in Florida. There are some specific rules that apply to military personnel. The rules vary depending on specific situations. 
Survivor Benefits Plan (SBP)
In general, the Survivor Benefits Plan provides an annuity based on retired pay to the survivor or survivors you designate. When you retire from military service, you are automatically enrolled in the SBP with maximum coverage if you have a spouse or dependent children, unless you elect a lesser level of coverage or no coverage at all. After a divorce, the member, retiree or former spouse has one (1) year from the date of the divorce to apply to the designated federal government agency for a "deemed election" to be covered under the SBP as a former spouse.
Division of Military Retired Pay
Dividing the pension can be one of the most difficult portions of a military divorce and should be done by an attorney who has experience in military divorces. If not done correctly, the repercussions can be devastating to your financial future. The Uniformed Services Former Spouses' Protection Act (USFSPA) governs the calculation and division of military pension benefits. Kristin Kirkner has experience to correctly divide the military pension earned during a marriage, whether on active duty or through the reserves, so that each spouse gets his or her rightful portion.
Family Support
Service regulations dictate the levels of family support required until a state court order for support is entered. Our firm is familiar with these regulations and stands ready to assist you to ensure that you are either paying or receiving the correct amount of support.
Practical knowledge. Ethical solutions.
Rely on our experience and professional commitment to effectively handle your military divorce and custody needs. For more information or to
schedule an appointment, Call us today at (813) 254-0156 or simply complete our convenient online form below.
We represent clients in family law matters throughout the entire Tampa, Florida metro area.
Questions? Contact Us Today
"*" indicates required fields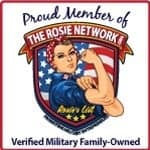 Contact Us



"*" indicates required fields