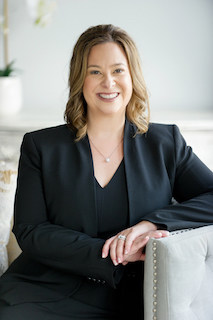 Kristin R.H. Kirkner
Family & Marital Law Expert Attorney
Kristin R.H. Kirkner |  Phone: (813) 254-0156 Kristin Kirkner has focused her practice on family law and military family law since 2004.  By limiting her practice to family law, including divorce, paternity, custody, child support, alimony and military divorces, Kristin has been able to focus on the one area that best utilizes her negotiation and litigation skills. Kristin is Board Certified in Marital and Family Law in the State of Florida, and has been accepted in the Thirteenth Judicial Circuit for the State of Florida as an expert in military divorces and division of military pensions. Read more…

Kristin E. Scully
Family & Marital Law Associate Attorney
Kristin E. Scully | Phone: (813) 254-0156 – Kristin focuses her practice on all issues relating to marital and family law, including divorce, paternity, child custody, alimony, and post-judgment enforcement and modification.
Kristin grew up in Michigan but now considers Florida "home" after her family relocated to the Sarasota area in 1998. Kristin graduated cum laude from the University of South Florida where she received her bachelor's degree in criminology with a minor in psychology. Kristin earned her law degree from Read more…
Lauren Griffith
Paralegal
Lauren Griffith |  Phone: (813) 254-0156 Lauren Griffith joined our team as a paralegal in 2014, after almost a decade of family law experience.  She began her paralegal career in Georgia, and brought her knowledge and passion for family law clients with her when her family relocated to Clearwater in 2014.  Lauren is married to her high school sweetheart and has three grown children.
Kati Robison
Bookkeeper
Kati Robison |  Phone: (813) 254-0156 Kati Robison is responsible for the firm's billing and bookkeeping. She graduated from the University of Colorado at Colorado Springs in 2011. Prior to working at Kirkner Family Law Group, P.A., she was the Reservations Coordinator for a large non-profit organization. In addition to her work for the firm, she stays busy raising her two young children.